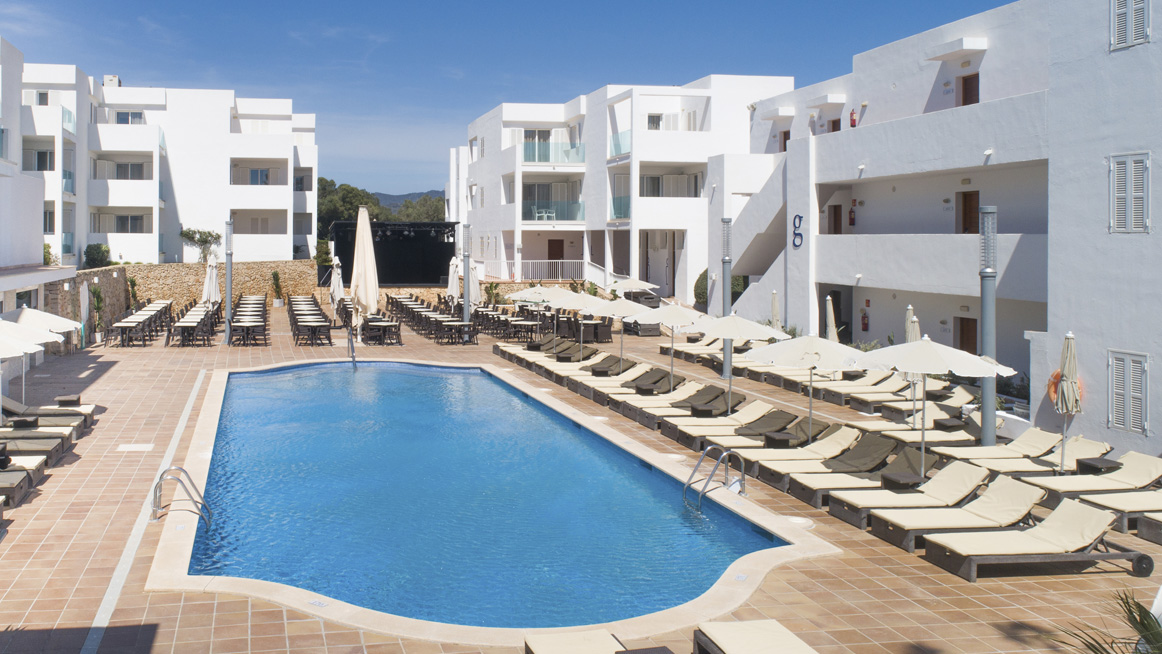 MarSenses Ferrera Blanca Hotel has four swimming pools: two with beach views in the part closest to the beautiful Cala Ferrera, a third pool by the theatre and the bar theatre, it also has a swimming pool where you can enjoy more peace and quiet during the day. Finally, the aparthotel has a Splash! zone featuring two themed pools with children's slides. All pools have a lifeguard on duty between the hours of 10:00 and 18:00.
Hotel Location
Theatre swimming pool: Main building next to the theatre
Quiet pool: block g, h, i and j
Beach swimming pool: Beach building, ground floor.
Opening hours
Swimming pools opening hours: 10am – 6pm
Lifeguard opening hours: 10am – 6pm