Crystal-clear beaches 20 minutes from Palma
Palmanova - Mallorca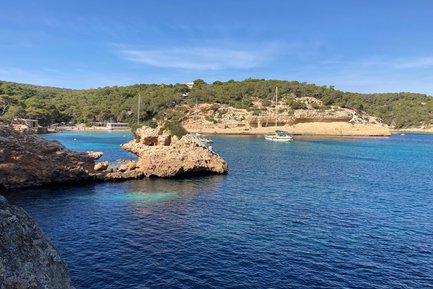 Portals Vells, El Mago and Playa del Rey
Distance from MarSenses Rosa del Mar Hotel & Spa: 8 km/13 min by car.
The beaches of Portals Vells are some of the most famous...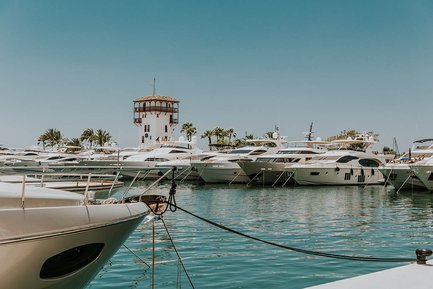 Puerto Portals
Distance from MarSenses Rosa del Mar Hotel & Spa: 5 km/ 9 min by car.
In the neighbouring nucleus of Portals Nous is located the marina Puerto Portals...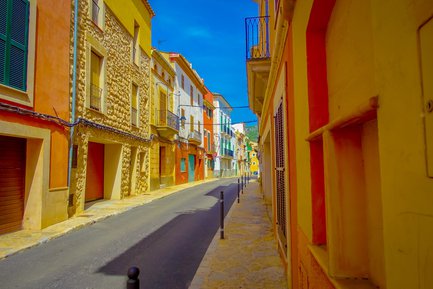 Andratx
Distance from MarSenses Rosa del Mar Hotel & Spa: 15 km / 16 min. by car.
Located in a valley in the south-western part of the Sierra de Tramuntana, it is one...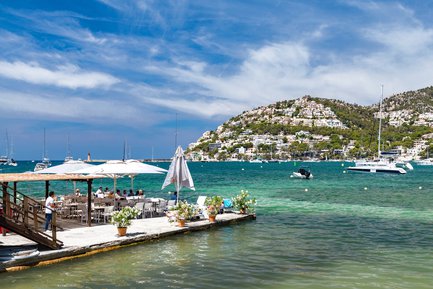 Puerto de Andratx
Distance from MarSenses Rosa del Mar Hotel & Spa: 19 km / 19 min. by car
In the southeast of the island, almost at the end that separates it from Ibiza, is the Port of Andratx...
Responsible tourism in Majorca and Minorca
When you visit a place for the first time, it is important to bear in mind aspects of good practice in order to protect the natural environment, learn about local customs and traditions, and respect the culture.
In this section we tell you everything you need to know on your visit to Mallorca and Menorca:
Rules for access to religious buildings:
Appropriate dress: When visiting religious buildings such as churches or cathedrals, it is important to dress demurely and respectfully. Avoid clothing that is too revealing, always covering the torso and shoulders, or with inappropriate messages,
Silence and respect: Within places of worship, keep your voice low and avoid making unnecessary noise. Respect moments of prayer or ceremonies that may be taking place at that time.
Photography: Before taking photos inside religious buildings, check whether it is permitted. Some places may have restrictions for reasons of respect or security.
Protection of natural environments:
Leave no trace: When visiting beaches, nature parks or trails, make sure you take your litter with you and leave the places as you found them. Do not throw cigarette butts or any other kind of waste.
Respect flora and fauna: Avoid damaging or collecting plants and flowers, and never disturb or feed wild animals. Respect their natural habitat and enjoy watching from a distance.
Responsible use of resources: Water is a scarce resource in some areas of the island. Try to be aware of your consumption and avoid unnecessary waste.
Typical Balearic traditions:
Gastronomy: Enjoy the rich Balearic cuisine, which includes delicious dishes such as tumbet, sobrasada and ensaimadas. It is also common to take a "siesta" after lunch.
Local celebrations: If you have the opportunity, take part in the island's traditional festivities, such as the Sant Joan festivities, the Mare de Déu de la Salut festival and local festivities in different villages.
Greetings and courtesy: When interacting with locals, show courtesy with greetings such as "good morning" (Bon dia), "good afternoon" (Bona tarda) and "good evening" (Bona nit). It is common to greet with a kiss on the cheek in closer situations.
Schedules: Keep in mind that in Spain, in general, meals and schedules are different from other countries. Lunch is usually between 1:00 p.m. and 3 p.m. and dinner after 8:00 pm.
Remember that respect for the local culture and the natural environment is essential for a harmonious and sustainable coexistence. Enjoy your stay in Mallorca and live an enriching experience while you immerse yourself in the beauty and authenticity of this wonderful Balearic island.