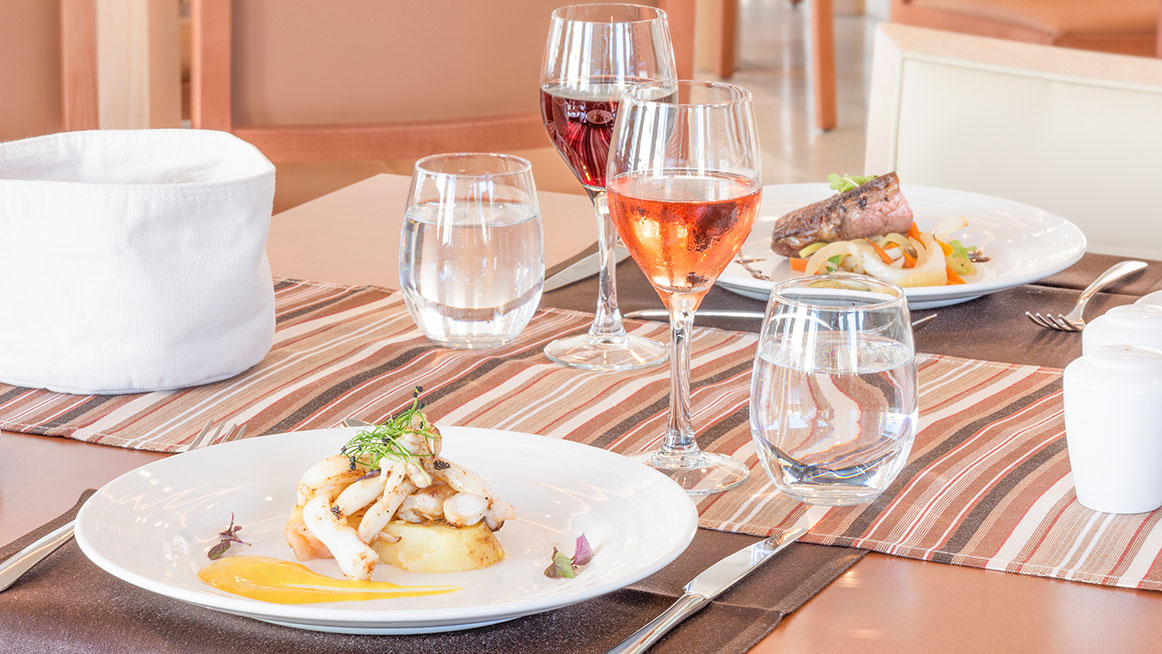 Enjoy impressive Balearic island and European dishes made from selected fresh local ingredients. Enjoy a dining experience in Port de Pollença in the company of your partner, family or friends, inside the restaurant or on its welcoming outdoor terrace. Fish, meat, pasta… What do you fancy today?
In addition, you can enjoy the days of the "à la carte" dinners (available until 23 October, when the service ends).
A special mention should be made of our special breakfast buffet with a variety of fruit, cereals, eggs, sausages, pastries and bread. You also have more a la carte options to complete it.
Hotel Location
Main building, access via pool terrace
Opening hours
Breakfast: 8:00 am. – 10:30 am.
Dinner: 6:30 pm. – 9:00 pm.
Thematic Dinners
Monday:
Tuesday:
Wednesday:
Thursday:
Friday:
Saturday:
Sunday: